Our Executive Director, Leona Conrick, would be happy to provide you with information and quotes for articles pertaining to:
Family life for CAF members
Deployments from PEI members of the CAF
Resources and support available for members of CAF and their families
PEI Military culture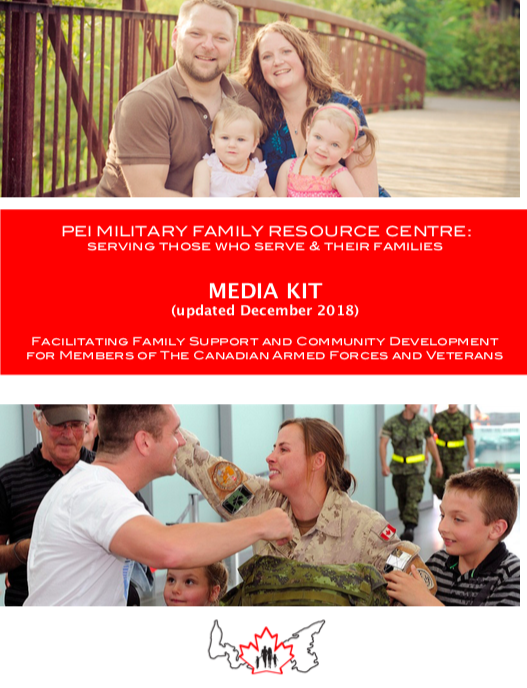 Download the entire media kit here.
Download MFRC logo here.
Download Strength Behind the Uniform logo here.
Download Military Family Services logo here.