#Couchto600kmplan #inthistogether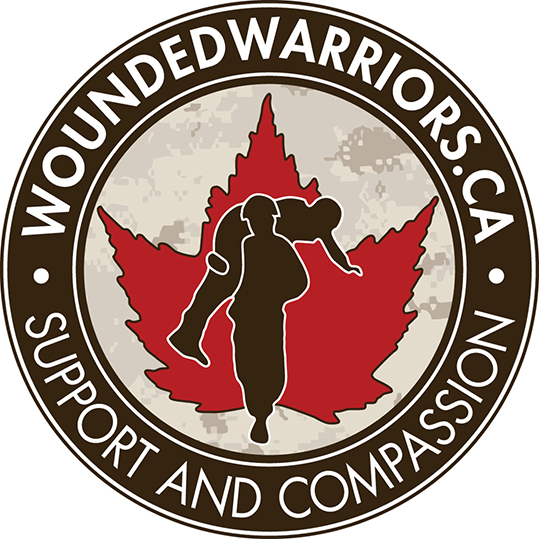 Wounded Warriors Canada Battlefield Bike Ride 2018 began on the 100th Anniversary of the end WWI in the very place that sparked the war to end all wars — on the streets of Sarajevo.
In September 1993, 25 years ago, Canadian soldiers experienced their most intense firefight since the Korean War. The soldiers of 2nd Battalion, Princess Patricia's Canadian Light Infantry were subjected to heavy machine gun, artillery fire, and small arms fire near the village of Medak in Croatia. During this Canadian deployment with UNPROFOR, the Canadian Army experienced intense combat unseen since the Korean war, including being under heavy fire.  To commemorate this important part of our history, we will bring Canada back to Bosnia-Herzegovina and Croatia. The ride will take our cyclists to places of significance to Canadian Armed Forces members and their families who served in the Balkan theatre, including Sarajevo and the towns of Mostar, Gospic, Gracac, and Medak.
Canadian soldiers would remain in the Balkans with a series of UN (and later NATO) peace support operations in Croatia, Bosnia-Herzegovina, Macedonia and Kosovo in the former Yugoslavia until 2005. They experienced the horrors of civil conflict, ranging from being taken hostage, used as human shields to prevent NATO airstrikes, collecting evidence for war crimes, securing mass graves, and assisting patients in hospitals that had been abandoned. Despite the challenges, the Canadians acted with honour, courage, compassion and bravery.
–Wounded Warriors Canada website (https://woundedwarriors.ca/bbr18/)
EDITOR'S NOTE: Margaret MacKenzie is a CAF spouse living in Germany. She was part of the PEI MFRC team from 2015–2017 and has been instrumental in bringing virtual programming to CAF/veteran families all over Canada. She recently participated in Wounded Warriors Battlefield Bike Ride, and we asked her to share her experiences with us. This is a multi-part blog post.
To read about the training Margaret underwent to prepare for this ride, click here.
To read about Margaret arriving in Sarajevo, click here.
The route had us biking from Sarajevo, Bosnia, to Plitviče, Croatia. A typical day had me riding 6-7 hours a day, about 90 minutes more than the average rider. We were up early and encouraged to hit the hay early! Breakfast and lunches were provided and enjoyed together, while we had the freedom to explore our destination and eat dinner on our own (or in smaller groups).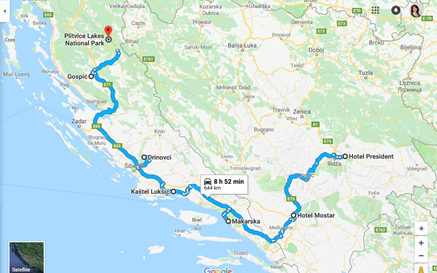 June 9 (Day 1): Warmup ride – 40km with 830m of elevation
The very first day of the ride was a 40km ride through Sarajevo to get us accustomed to the terrain.  It started with Padre Phil giving a Blessing and Robert Pilon, world-renown opera singer, singing "Amazing Grace" at the monument where Arch Duke Ferdinand was assassinated.  Some say this was the start of WWI.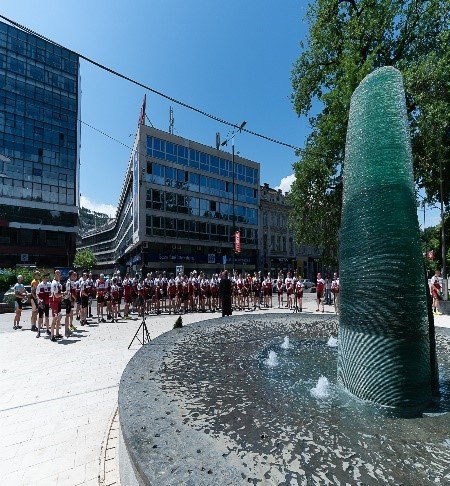 The ride took us to the Olympic Bobsled track.  Some of the riders rode down the track, which was pretty cool. The ride had 830m elevation, and I felt pumped that I was able to ride up it weaving like a drunk person and made it to the top.
At dinner, Robert Pilon sang "Danny Boy" for us (What a voice!).  Beautiful, fun, and great people.  From that point on, I knew that I had found my tribe!
June 10 (Day 2): Konjic—>Mostar, 75km, 920m elevation

This day was absolutely spectacular. There was one very long up hill that I mastered, then a spectacular downhill with views that were simply beautiful.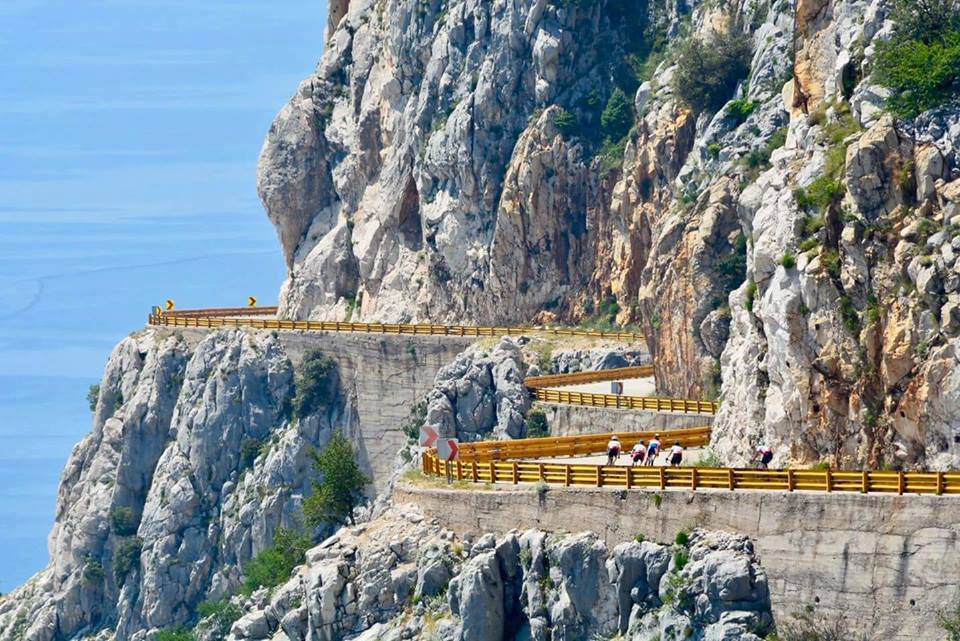 There were also 14 tunnels here, which I had no idea would cause fear.  The previous day, a rider was injured in a tunnel because it is very hard to see going from bright sunlight to pitch darkness in a matter of seconds.  As we went through the eighth tunnel, which was super dark and bumpy, there was about 30 seconds where I could not see and the cars were zooming fast.  I yelled "I cannot see!" And just then, one of my angel riders started to sing "Danny Boy."  It echoed in the tunnel and before long there was a choir of riders singing to bring  peace to get us through the darkness.  It was a magical moment.  Music calms the soul!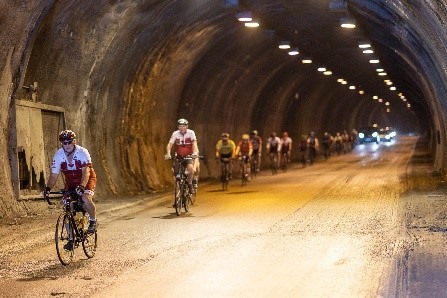 The fourteenth tunnel was downhill and speed crept up on me until I reached 54km per hour! Wow! My heart was racing—it was exhilarating.  Really quite addictive! It wasn't until we reached the hotel that I was able to fully appreciate the view of the mountains that we had conquered  that day.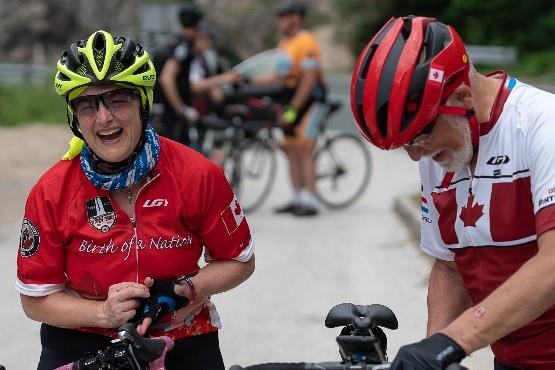 We ended this day at the Mostar Bridge, A symbol of friendship. The bridge (pictured below) connected Muslim communities in the east with Christian communities in the west and had come to symbolize the multi-ethnicity of Bosnia, so when it was destroyed by tank fire in 1993 during the bitter civil war, it was an incredibly sad moment for the locals. The Old Bridge stood for 427 years, until it was destroyed on 9 November 1993 by Croat military forces during the Croat–Bosniak War. Subsequently, a project was set in motion to reconstruct it; the rebuilt bridge opened on 23 July 2004.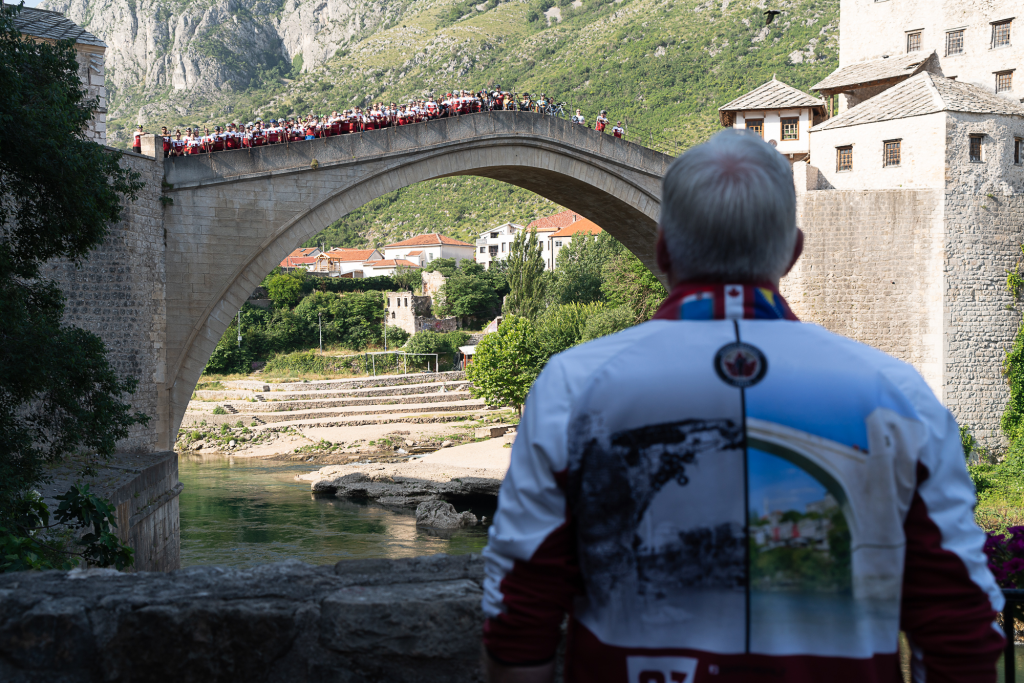 June 11 (Day 3):  Bosnia–>Croatia, 100km, 1657m elevation,
I  woke early this morning and found myself at 6am sitting on a park bench overlooking the beautiful ocean, crying, wondering if I could do this. (I did laugh a little at myself, not having cried in ages and here I was, weeping all throughout this journey!) I had a panic attack and while I was sitting, an angel rider came and sat next to me, put his hand on my shoulder, and asked me what I needed.  Without any answer, we sat in silence until I regained my composure. He gave me exactly what I needed. Love.
I must have been tired because I did not have the first hill in me for some reason.  Everyone was ahead, my head was in negative thought space, I felt (unrealistically) that I was holding up the team. I threw in the towel after the first 15 minutes of riding. The brain and our thoughts are really powerful, aren't they? I cried on the bus, but after only 12 km, I asked to get back on the road. I took it one pedal at a time.
At the break, I learned that some of the veterans were worried about the ladies going into the woods to pee in the bushes due to possible mines. All of the riders were absolutely strong and talented and each person had their own unique journey with their own reasons for riding BBR18. Getting to know the other riders was such a highlight in this entire experience. Feeling thankful for the diverse programs that Wounded Warriors Canada offers to our entire First Responder community.
At the 60km mark, there was a hill that, combined with the heat, prompted me to ask for the bus again. If I had a do-over, I would have tried harder. I'd had a great angel on my side and I was discouraged when I got on the bus and he continued.  Just 2km up the road, I was left off at the top of another hill (so many hills!), and a short downhill later to the rest stop, I enjoyed my first ever Coca Cola.  That coke was absolutely the best thing I've ever tasted! It was also here that an angel gave me a gift of an ice cube.
After lunch, I trucked along. I was the last to arrive at our hotel, and I was surrounded by three angels riding with me to ensure success.  In the heat, I admit I didn't feel worthy to have such kindness for people to stay out the extra 2 hours to help me to ride to the end. I tried to tell myself that this was my tribe, and, as human beings, we are all worthy.  After I stopped for the day, I threw off my bike shorts to show off my pretty swim suit-like underwear and jumped into the ocean with five others to celebrate the powerful day. Keeping in mind that I am a relatively new rider, I laughed out loud when I was later told (privately) that we are supposed to ride commando without anything under the bike shorts.  Oops! #inthistogether.
Way to go Margaret! In the next and final blog post, Margaret shares about the ride coming to an end and what an emotional experience this was.