#CouchTo600kmPlan #inthistogether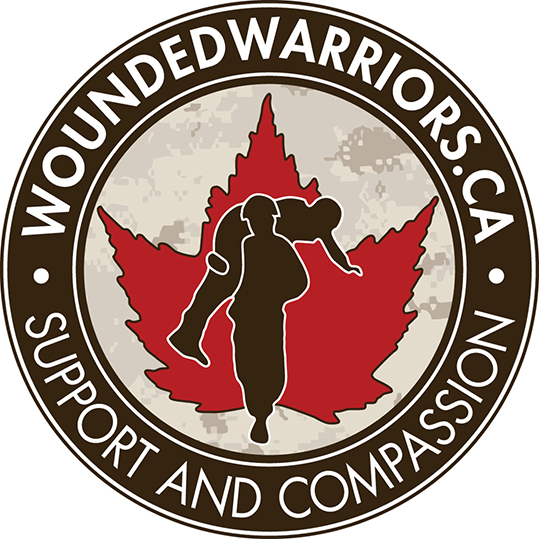 Wounded Warriors Canada Battlefield Bike Ride 2018 began on the 100th Anniversary of the end WWI in the very place that sparked the war to end all wars — on the streets of Sarajevo.
In September 1993, 25 years ago, Canadian soldiers experienced their most intense firefight since the Korean War. The soldiers of 2nd Battalion, Princess Patricia's Canadian Light Infantry were subjected to heavy machine gun, artillery fire, and small arms fire near the village of Medak in Croatia. During this Canadian deployment with UNPROFOR, the Canadian Army experienced intense combat unseen since the Korean war, including being under heavy fire.  To commemorate this important part of our history, we will bring Canada back to Bosnia-Herzegovina and Croatia. The ride will take our cyclists to places of significance to Canadian Armed Forces members and their families who served in the Balkan theatre, including Sarajevo and the towns of Mostar, Gospic, Gracac, and Medak.
Canadian soldiers would remain in the Balkans with a series of UN (and later NATO) peace support operations in Croatia, Bosnia-Herzegovina, Macedonia and Kosovo in the former Yugoslavia until 2005. They experienced the horrors of civil conflict, ranging from being taken hostage, used as human shields to prevent NATO airstrikes, collecting evidence for war crimes, securing mass graves, and assisting patients in hospitals that had been abandoned. Despite the challenges, the Canadians acted with honour, courage, compassion and bravery.
–Wounded Warriors Canada website (https://woundedwarriors.ca/bbr18/)
EDITOR'S NOTE: Margaret MacKenzie is a CAF spouse living in Germany. She was part of the PEI MFRC team from 2015–2017 and has been instrumental in bringing virtual programming to CAF/veteran families all over Canada. She recently participated in Wounded Warriors Battlefield Bike Ride, and we asked her to share her experiences with us. This is the first segment of a multi-part blog post where Margaret shares her experience with us. She's also planning on hosting a virtual workshop with Wounded Warriors within the next couple of months (we'll share details on our Facebook Page once we have those details).

As a CAF spouse with 27 years of service, 12 postings, and more than 200 weeks of family separation, I've always had  a passion for programs that enhance the quality of life for all of our community (CAF members, reservists, veterans, and first responders).  As such, the challenge was to give back to an organization that did just that.
Life is funny. I'd originally signed up for the Battlefield Bike Ride 2017 from London, UK, to Vimy, France, but, as luck would have it, the 2017 ride took place at the same time as my son's graduation. Wounded Warriors Canada was kind enough to bring my sponsorships forward to BBR2018 and that is when I learned that we were going to be riding through the mountains of the Serbian Battlefields.  YIKES!
Let the training begin!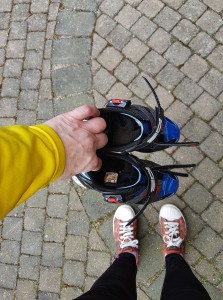 At 205 pounds and struggling with anxiety and mental health to just get off the couch while living in a remote location in Germany, I knew this was going to be a challenge. But I was determined, and so #CouchTo600kmPlan was born.
The ride would take place June 8–16, 2018, giving me a full year to train. Additionally, there is a fundraising component for each rider, so while I set out to train physically (and mentally and emotionally!), I also started campaigning to meet my fundraising goal.
I bought a road bike in June 2017, the boots to hook into the bike in August, learned to fall in September, October, and November, and gradually increased my rides from 15 km to 140km over the course of months.  In January, I learned how to find someone to help me change a tire.  (Funny story: When I knew I needed to learn to change a bike tire, I prayed to God to help me.  Lo and behold, the next weekend, when I rode 210km in three days, I had four flat tires! So folks, be careful what you pray for!)
In February, March, and April, I faced my paralyzing fear of going downhill. Background: My dad was in a car accident when I was six, when he hit black ice going down a monster hill in Magog. He took me to the scene to caution me on hills and winter driving, and I've never forgotten it.  In fact, it imprinted a paralyzing fear of any speed on hills.  But I knew I had to face this fear, since hills would be part of the route. I tried the first hill near my house, 550 meters, and just before going down that hill, I had a panic attack—crying, wanting to throw my bike…the works!—but, white knuckled and cradling the brake, I somehow made it down with a max speed of 27km/hr… whoootttt that was fast!  I rode that hill three more times that day and many weekend rides later until I got the speed up to 36km/hr. (I did a dance of joy on Day 2 of BBR18 when I racked up a speed downhill of 48.9km/hr!)
Meanwhile, back at the gym, I had hired a coach and nutritionist and learned about the importance of proteins, arm strength, and cardio. By the time I got on the plane to Sarejevo in June 2018, I'd lost 40 pounds. I was as ready as I ever would be.
In Margaret's next blog post, she talks about her emotional experience, arriving in Sarejevo.