#Couchto600kmplan #inthistogether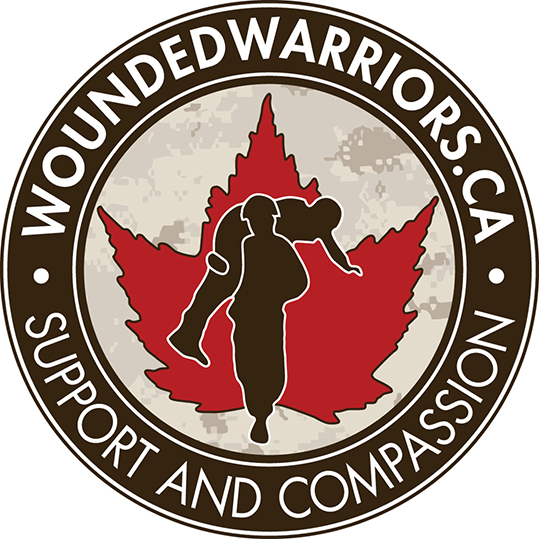 Wounded Warriors Canada Battlefield Bike Ride 2018 began on the 100th Anniversary of the end WWI in the very place that sparked the war to end all wars — on the streets of Sarajevo.
In September 1993, 25 years ago, Canadian soldiers experienced their most intense firefight since the Korean War. The soldiers of 2nd Battalion, Princess Patricia's Canadian Light Infantry were subjected to heavy machine gun, artillery fire, and small arms fire near the village of Medak in Croatia. During this Canadian deployment with UNPROFOR, the Canadian Army experienced intense combat unseen since the Korean war, including being under heavy fire.  To commemorate this important part of our history, we will bring Canada back to Bosnia-Herzegovina and Croatia. The ride will take our cyclists to places of significance to Canadian Armed Forces members and their families who served in the Balkan theatre, including Sarajevo and the towns of Mostar, Gospic, Gracac, and Medak.
Canadian soldiers would remain in the Balkans with a series of UN (and later NATO) peace support operations in Croatia, Bosnia-Herzegovina, Macedonia and Kosovo in the former Yugoslavia until 2005. They experienced the horrors of civil conflict, ranging from being taken hostage, used as human shields to prevent NATO airstrikes, collecting evidence for war crimes, securing mass graves, and assisting patients in hospitals that had been abandoned. Despite the challenges, the Canadians acted with honour, courage, compassion and bravery.
–Wounded Warriors Canada website (https://woundedwarriors.ca/bbr18/)
EDITOR'S NOTE: Margaret MacKenzie is a CAF spouse living in Germany. She was part of the PEI MFRC team from 2015–2017 and has been instrumental in bringing virtual programming to CAF/veteran families all over Canada. She recently participated in Wounded Warriors Battlefield Bike Ride, and we asked her to share her experiences with us. This is a multi-part blog post.
To read about all the hard work and training Margaret did to prepare for this journey (Part 1 of this mult-part blog post), click here.
I arrived in Sarejevo two days early to get a feel for the place and  have a few practice rides.  At the airport, I met a PPCLI Wounded Warriors Canada Ambassador, one of the many angels I would ride with along the route and we shared a taxi to the hotel.  He shared with me his story of being robbed and abducted 25 years ago during his deployment; he was just a young adult at the time. He is one of the many heroes that I met along this journey.
I looked out the taxi window and, as I saw hill after hill after hill, I started to feel a little intimidated. Then, when I arrived and checked in at the hotel, I had to dig deep. Along with my fear of hills, I have anxiety that I can best describe as "Am I in the right lane?"  You know when you choose a lane at the grocery store and want to make sure you chose the best, the fastest, the most efficient lane? This may not make total sense, but it relates to groups of people in that I feel I have to choose the right chair to sit in, etc.—making sure that I am where I am supposed to be and always questioning did I make the right choice?  Over the years, I have developed skills to work with this and address this anxiety; for me, being present really helps.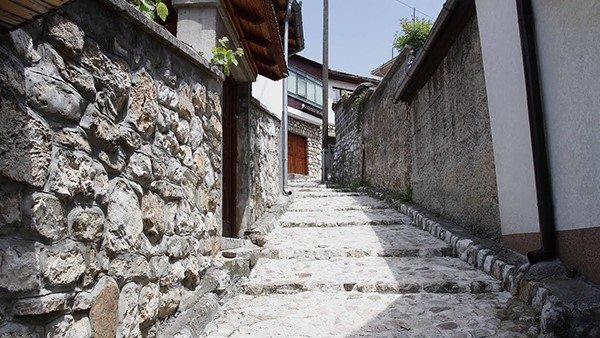 Despite these skills, my anxiety did pop its ugly head up as I walked into the hotel knowing not one soul. There were more than 80 people in one place, and I had to remain mindful and remember that every encounter was meant to be and that I would meet the folks that I was meant to meet.  I also got help from my friends in Canada when I connected to Facebook from my hotel room to express fear of not knowing anyone.  I was told to get moving and let others see the Margaret that we all know and love. Thanks Russ & Paula, you made me day!
Pre-ride jitters
I met up with some great riders and we decided to ride the next day through Sarejevo as a practice run.  The hills were described by Strava as "What were you thinking!" and we almost were mugged (thankful for our friend who spoke the language), but that is a story for another time…
After this practice ride and not fully appreciating that the 1600m climbs came with 1600m downhills, I had a panic attack during the pre-day session when the Magic Places Cycling coordinator was sharing the details about the trip.  I broke down, cried during the session, left the room, and quietly tried to come to terms with what I had signed up for.  In true WWC fashion, I found support in three folks and a service dog who noticed my tears and surrounded me with love, support, and kindness.
 We are all worthy!
At first, I did not feel worthy of this love from these strangers whom I just met, but I soon realized that, yes, we are all worthy!  Throughout this journey, over and over, I learned that we are all worthy, something I feel that we all need to believe.  We humans tend to be our toughest critics. Never forget that we are all worthy.  This was the lesson that I learned throughout the ride over and over again when I had angels ride with me. Yes, angels.  Angels rode with me as I was often the last to finish a day of riding.  Angels rode with me when I took a 6km ride wrong turn. Angels calmed me, singing "Danny Boy" when we rode through one of 14 dark tunnels where blindness hits you like a brick…and angels noticed that my brakes were not fully engaged on the downhill and suggested we fix that. I'm so thankful for the human angels that surround us every day!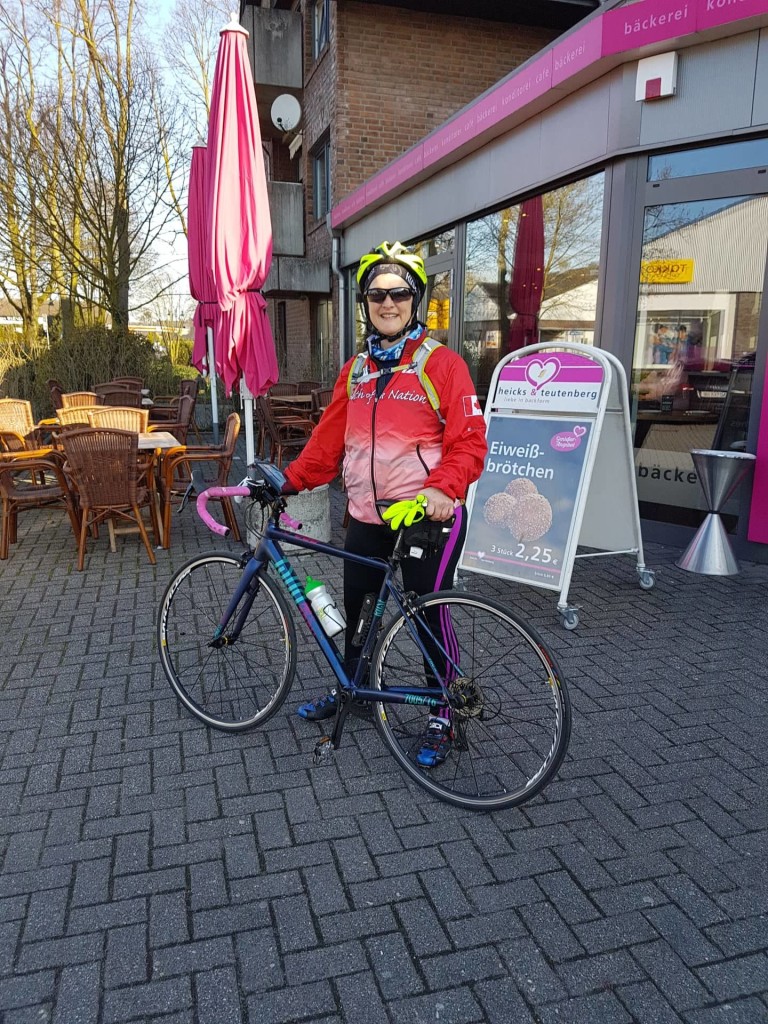 In the next blog post, Margaret will share with us her experience as the ride officially kicks off!